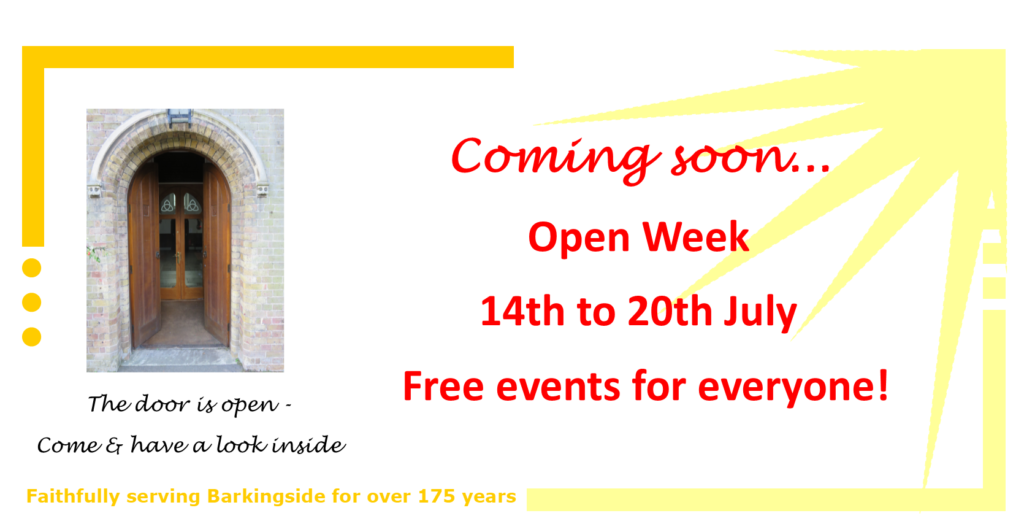 Saturday:
Crafts for Kids 10.30am to 12noon – the kids can have a go at our crafts whilst parents can sit back and have a cuppa and a chat or join in themselves!
Variety Jazz Band & cream tea 2pm – foot-tapping entertainment from "Variety Jazz Band" with a cream tea as well!
WE ARE RELAUNCHING OUR HOUSE GROUPS IN SEPTEMBER:
PLEASE ASK FOR DETAILS
"God gave us eternal life, and this life is in his Son. Whoever has the Son has life; whoever does not have the Son of God does not have life. I write these things to you who believe in the name of the Son of God, so that you may know that you have eternal life." (1 John 5:11-13)
Come and join us at one of our services – we'd love to meet you!
IMPORTANT NOTICE
Please note that the Parish Office will be open most weekday mornings and you can always contact the Parish Office by Email.