HOLY TRINITY WILL BE CLOSED FOR
PRIVATE PRAYER
UNTIL FURTHER NOTICE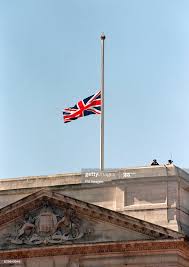 Into your hands, O Lord,
we humbly entrust our brother Philip, Duke of Edinburgh.
In this life you embraced him with your tender love,
and opened to him the gate of heaven.
The old order has passed away,
as you welcome him into paradise,
where there will be no sorrow, no weeping nor pain,
but the fullness of peace and joy
with your Son and the Holy Spirit for ever and ever. Amen.
Most merciful God, whose wisdom is beyond our understanding,
surround the Queen and the Royal Family with your love,
that they may not be overwhelmed by their loss,
but have confidence in your goodness,
and strength to meet the days to come.
We ask this through Christ our Lord. Amen
Coming up this week on Holy Trinity's Facebook Page
and being streamed as usual
Sunday 10.30am Mass
you need to have a seat pre-booked if attending Church
(C-19 RESTRICTIONS applying) – will also be streamed.
APPPLY via parishoffice@holytrinitybarkingside.org.uk

Tuesday 9.15am – Lectio Divina – church closed – streamed only
Wednesday 9.45am Mass – church closed – streamed only
Thursday 5pm Evening Prayer – church closed – streamed only
"If you are attending church for a funeral or wedding, numbers are strictly limited to 30 for a funeral and 6 for a wedding and by invitation only. The wearing of a face covering in a place of worship is a legal requirement (unless you are medically exempt), so please remember to bring one with you."
We will of course continue to live stream worship and load sermons / reflections to our Facebook page. Our clergy will continue to pray and hold our faith community and parish community to God. 
Copy and paste this link:
https://www.facebook.com/Holy-Trinity-Barkingside-126325346912/
WE ALSO REGRET THAT ALL OTHER EVENTS AT HOLY TRINITY ARE CANCELLED UNTIL FURTHER NOTICE.
You may want to use the following prayer:
Heavenly Father,
we hold our nation to you at this difficult time.
We ask you to pour out your healing blessings upon us.
We particularly hold before you those who are suffering with
coronavirus and all the health professionals who are caring
for them.
Give us the strength and encouragement we need each
day, and fill us with your love and compassion for all people.
Through Jesus Christ our Lord. Amen
"God gave us eternal life, and this life is in his Son. Whoever has the Son has life; whoever does not have the Son of God does not have life. I write these things to you who believe in the name of the Son of God, so that you may know that you have eternal life."
(1 John 5:11-13)
Come and join us at one of our services – we'd love to meet you!
IMPORTANT NOTICE
Please note that the Parish Office will NOT BE OPEN weekday mornings but you can always contact the Parish Office by Email. 
Holy Trinity Church, Barkingside: REGISTERED CHARITY No. 1128271