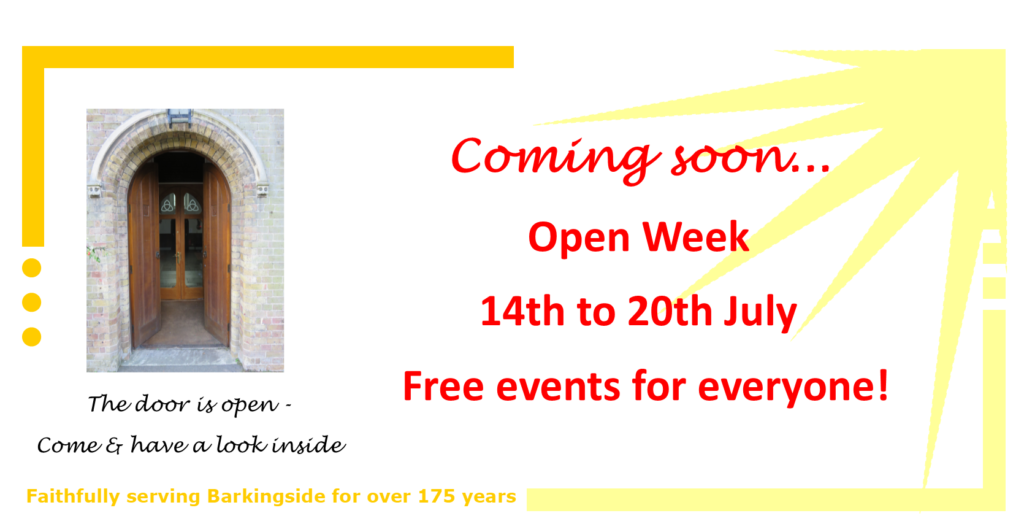 Tuesday:
Calming colouring 10.30am – Colouring in for grown-ups! Quiet background music and a cup of coffee – very therapeutic in our stressed lives.
Teddy Bears' Picnic 1.30pm – Trinity Toddlers and Tiddlers invite you to join them for their annual Teddy Bears Picnic – in the Vicarage Garden opposite the church (Parish Hall if wet)
Mothers Union Deanery Festival Service 7pm – Redbridge Deanery Mothers' Union annual thanksgiving service
Sing-along Social 8pm – Holy Trinity with St Laurence, Barkingside Mothers' Union Branch invite you to their annual social evening. Quizzes, refreshments and sing-song with Davida & Jason.
Wednesday:
Wednesday Morning Mass 9.45am – our usual short mid-week service
Computer Clinic 10.30am – a chance to get some help with your PC or try ours out. Free wi-fi.
"The Greatest Showman" 1pm – a chance to see this recently released film hosted by our "Knit & Natter" group.
Quiz Evening 7.30pm – a challenge and a bit of fun. Come as a team of 6-8 or join in one of ours.
WE WILL BE RELAUNCHING OUR HOUSE GROUPS SOON:
PLEASE ASK FOR DETAILS
"God gave us eternal life, and this life is in his Son. Whoever has the Son has life; whoever does not have the Son of God does not have life. I write these things to you who believe in the name of the Son of God, so that you may know that you have eternal life." (1 John 5:11-13)
Come and join us at one of our services – we'd love to meet you!
IMPORTANT NOTICE
Please note that the Parish Office will be open most weekday mornings and you can always contact the Parish Office by Email.